What Our Customers Say
There's a reason our customers love us. Here's what they say.
Popular Models
At Kruse Motors, we're certain that we have something for everyone. Browse through our most popular models below.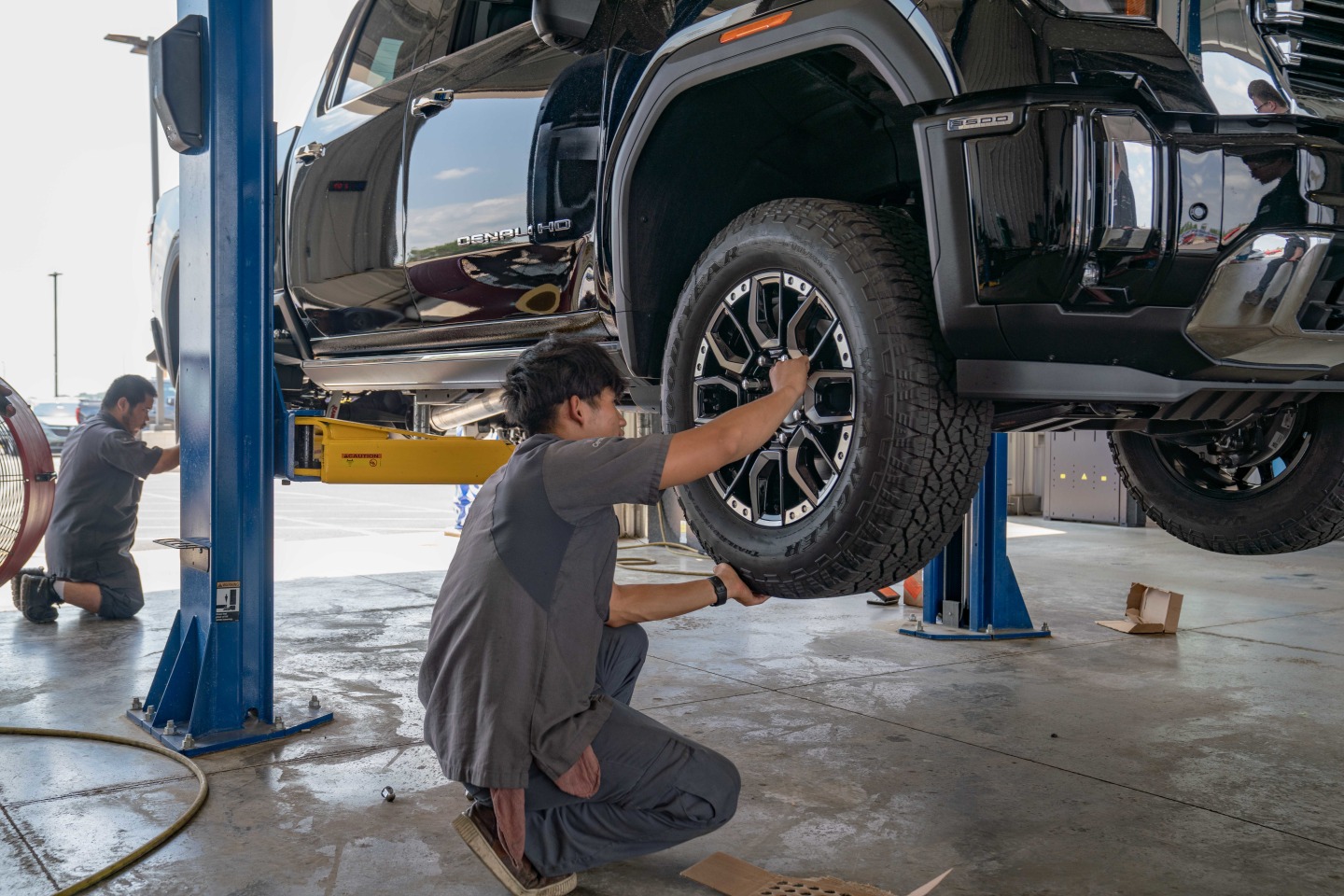 Kruse Motors Has What You Need Today in Marshall, MN
For buyers looking for a new vehicle from Buick, Ford, GMC or Lincoln near Slayton, MN, we're excited to announce that our inventory has never looked better. Here at Kruse Motors, we have gone to great lengths to ensure we have a wide variety of models, body styles, and colors to give you the ultimate shopping experience. Have you begun shopping yet? Start here and save yourself the time and frustration of traveling all over Redwood Falls, only to leave without the outcome you want. If an affordable used car is your choice and one that is in top-quality condition, then visit us first! Our inventory includes abundant top brand choices to give you the greatest advantage of driving away with a fantastic deal.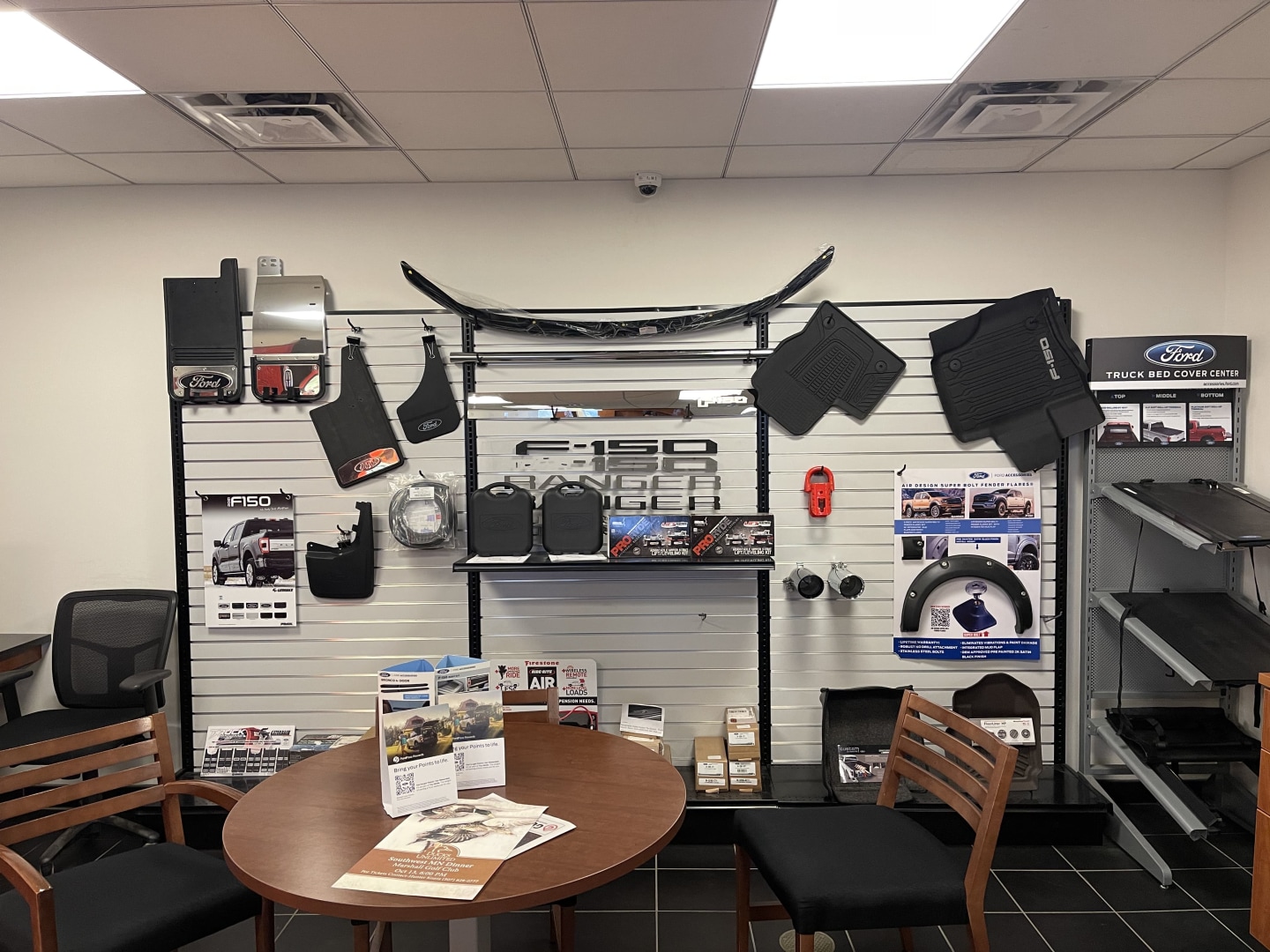 Customize Your Vehicle With OEM Accessories
Choose the year, make, and model of your vehicle and customize away! We have everything you need from creative cargo solutions to stylish upgrades, straight from the manufacturer. Our intuitive catalog provides a 360-degree view of your vehicle, allowing you to envision exactly what you're getting.
Welcome to Kruse Motors: New & Used Car Dealership in Minnesota
Shop New Vehicles For Sale in MN
Start shopping by exploring our current vehicle inventory, which includes a great selection of new vehicles for sale. Did you know you can also custom order a new vehicle to your exact liking with Kruse Your Way? Customize your new Ford, Lincoln, Buick or GMC vehicle with the color, features, accessories and more that you've always desired!
Looking for specials? Check out our new vehicle lease deals and finance specials on popular Ford, Lincoln, GMC & Buick models:
You can also explore Kruse Motors' new prices and offers based on your preferred body style:
Shop Used Vehicles For Sale At Kruse Motors' Family of Dealerships
Looking for a used vehicle for sale in Minnesota instead? Browse our entire selection of current used car offers on cars, trucks and SUVs.
If you prefer, you can also shop for a used vehicle by body style:
Schedule an Auto Service Appointment at Kruse Motors
Whether it be an oil change, tire rotation, or brake repair - our car dealership service centers are here to support you, and we offer specials with our auto service coupons to help you save on your next vehicle service appointment.
You can also order genuine auto parts online via our Auto Parts Department. Whether it's a DOY project with your vehicle or you need help from our expert vehicle auto service technicians, let Kruse Motors help you out! 
The professionals at our Minnesota car dealerships are trained to perform work on your car, truck or SUV so that it runs like new. Schedule an auto service appointment at one of our car dealerships today, and let our teams at one of our professional service centers help keep your vehicle at its best!
Get an Auto Loan in Minnesota at Kruse Motors
Need auto financing? Kruse Motors' auto finance department can help you get pre-qualified for a car loan. You don't even need your Social Security Number or date of birth. Plus there's no effect on your credit score! To save time at the dealership, you can fill out our secure online auto credit application. If you're a student, you can save money on a new or used vehicle with Kruse Motors' Ford Drives U Program. What are you waiting for? Get started today and drive home with the new or used vehicle you've been wanting!
Why Sell Your Car to Kruse Motors in Minnesota?
Kruse Motors is one of the best places to buy your car in MN near Marshall. Why? Because you can get your offer without waiting! We factor in the condition, make, model, year, and current market. You can be assured that our offer is fair and never has a catch. Sell your used car and use the extra cash as a down payment on a new vehicle car or SUV at any of our MN car dealerships. Of course, there's no obligation to buy a car from us when you sell to Kruse Motors. You can choose to pocket the cash or use it toward your next car purchase at our vehicle dealer. Before you sell, get your car's KBB trade-in value. Then, when you're ready, sell your car to Kruse Motors in MN!
Car Dealer in Marshall, MN
At Kruse Motors, located in Marshall, Minnesota, we specialize in new and used car sales, Ford service, Lincoln service, GMC service, Buick service, and auto repair. Our Minnesota Ford dealership has a large selection of new and used cars, trucks, SUVs and vans, all at great prices that can be found at our Ford/Lincoln or GMC/Buick Dealership showroom and here on our Kruse Motors website.
Used Cars in Marshall, MN
At Kruse Motors, we keep a vast inventory of high quality used cars in Marshall, MN. Each vehicle is meticulously inspected and reconditioned to our high standards. Our helpful and professional staff is here to work out which vehicle will work best for your needs and budget. We believe it is important to be proud of the vehicles you sell. That is why we are extremely picky when choosing inventory to keep on the lot and our customers can drive away confidently in the condition of their used vehicle.
Auto Repair in Marshall, MN
The service center staff at Kruse Motors has a vast knowledge of not only the cars and trucks that we sell but most vehicles currently on the road today. Customers from the Marshall and the surrounding area bring their cars and trucks to Kruse Motors for auto repair to get dependable and consistent service and care. Kruse Motors's service staff will be knowledgeable with your new Ford or used car, and all of the service records will be in one place. We have been providing excellent service to the people of Minnesota for a long time and will continue to build relationships through excellent customer service for many years to come.
Leases And Financing
A significant part of your vehicle purchase is financing, and we understand how much it can affect your decision. Our finance people have seen many different situations over the years and know which banks to go to to find the best rates available. We will also present any lease options that may save you money. The world of financing can be a confusing place, but we do our best to make sure you understand all your options and find the right terms for your budget.
Thank you for shopping at Kruse Motors. We look forward to giving you an enjoyable sales experience and fulfilling your service, repair, and parts needs.