What's new in the 2023 model year?
Feb 17, 2023 - 1 minute read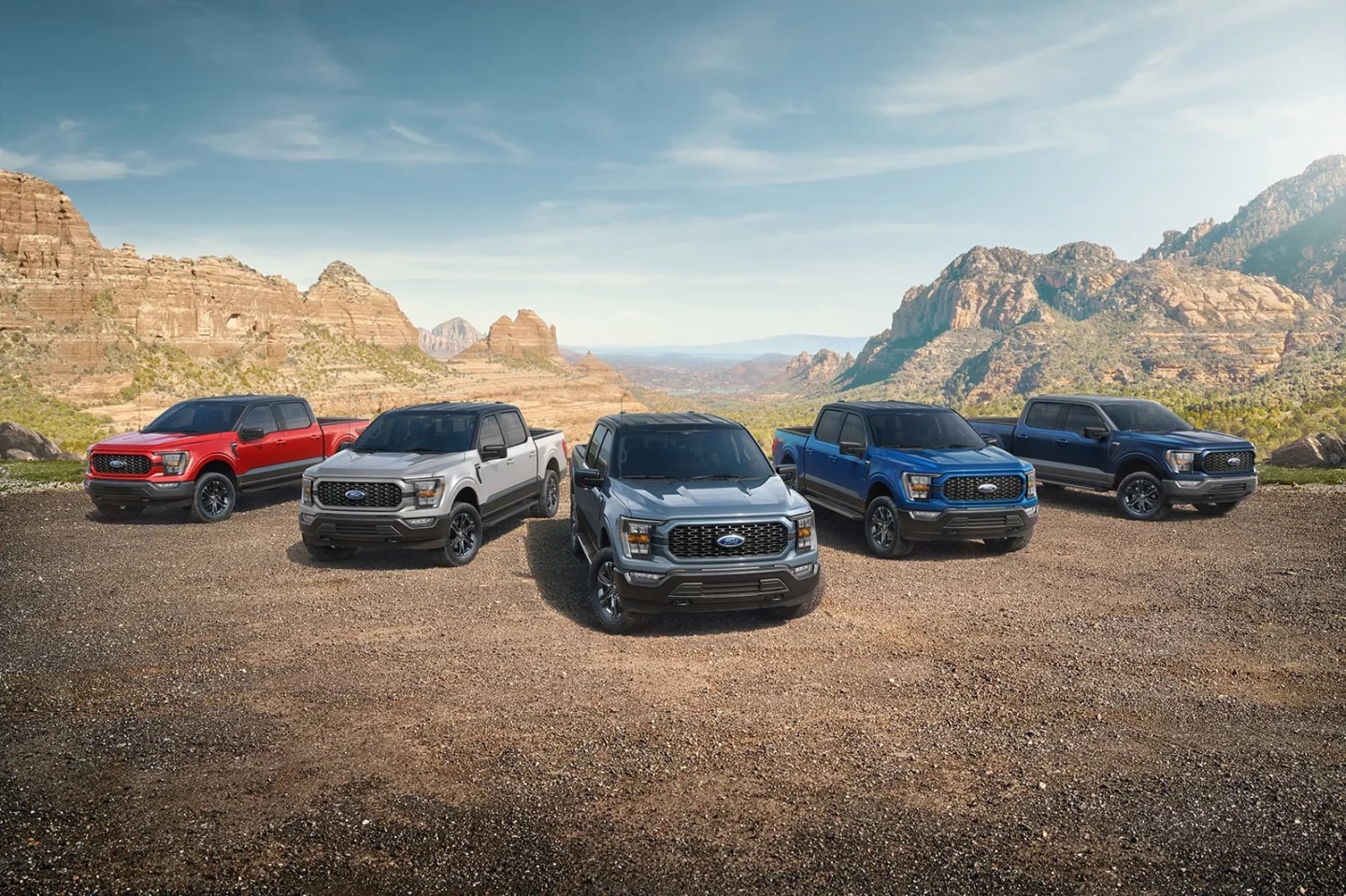 Welcome to Kruse Motors, where we are proud to showcase the latest and greatest cars from Ford, Lincoln, Buick, and GMC for 2023. We know that choosing a new car can be an overwhelming process, but we're here to help make it as easy as possible. In this blog post, we'll highlight some of the newest models from these brands.
Ford Dealer in Marshall, MN
2023 Ford Escape: This compact SUV offers a sleek new look with plenty of power under the hood. With options for gas, hybrid, or plug-in hybrid engines, the Escape is versatile and eco-friendly. The spacious interior offers plenty of legroom, and advanced safety features provide peace of mind on the road.

2023 Ford F-150: The best-selling truck in America just got better. The 2023 Ford F-150 offers a rugged new design and a hybrid engine option for improved fuel efficiency. The cabin is roomy and comfortable, and the truck's impressive towing and payload capacity make it a workhorse on the job site.
Lincoln Dealer in Marshall, MN
2023 Lincoln Corsair: This luxury crossover SUV is all about style and comfort. With a refined exterior and interior design, the Corsair is sure to turn heads. The cabin is quiet and spacious, and advanced tech features like a 12.3-inch digital instrument cluster and 14-speaker audio system provide a premium driving experience.

2023 Lincoln Navigator: For those who crave luxury and size, the Lincoln Navigator delivers. This full-size SUV offers a commanding presence on the road, with a powerful V6 engine and a spacious cabin that seats up to 8 people. The interior is loaded with high-end features, including a 10-inch infotainment screen, 28-speaker audio system, and massaging seats.
Buick Dealer in Marshall, MN
2023 Buick Envision: The Envision is a compact SUV that combines practicality with luxury. The sleek exterior design is complemented by a well-appointed interior, featuring premium materials and advanced tech features. The Envision also delivers a smooth and quiet ride, making it a great option for daily commutes or road trips.

2023 Buick Encore GX: This subcompact SUV is perfect for city driving, with a nimble handling and compact size. Despite its small stature, the Encore GX offers plenty of cargo space and a comfortable interior. The tech features are also impressive, including a standard 8-inch touchscreen and available wireless charging.
GMC Dealer in Marshall, MN
2023 GMC Sierra: This full-size truck offers a range of options for drivers who need power and capability. The Sierra is available with gas or diesel engines, and features like a MultiPro Tailgate and CarbonPro bed offer practical solutions for hauling cargo. The cabin is spacious and comfortable, with plenty of tech features to make the ride more enjoyable.

2023 GMC Acadia: The Acadia is a midsize SUV that's versatile and practical. It offers plenty of space for passengers and cargo, with a third-row seat option for larger families. The exterior design is bold and modern, and the interior is loaded with tech features like a 10.2-inch infotainment screen and wireless charging.
At Kruse Motors, we understand that buying a new car is a big investment. That's why we're proud to offer our Free Oil for Life program. When you buy a vehicle from Kruse, we cover the cost of oil changes for the life of your vehicle. It's just one more way we show our commitment to customer satisfaction and long-term vehicle ownership.
We would like to invite you to consider Kruse Motors as your go-to dealership for all your vehicle needs. Our dealership is proud to offer a wide selection of vehicles from the most popular brands on the market. Whether you're looking for a reliable sedan, a spacious SUV, or a rugged pickup truck, we have something to suit your needs and budget.
But we're more than just a dealership - we're a team of experienced professionals who are passionate about helping you find the perfect vehicle. From our knowledgeable sales staff to our skilled service technicians, we're committed to providing you with an exceptional customer experience at every step of the way. So when you're ready to start shopping for your 2023 vehicle, remember to consider Kruse Motors. We look forward to serving you soon!