Scotty Biggs BBQ visits Kruse Motors in Marshall
Apr 26, 2023 - 1 minute read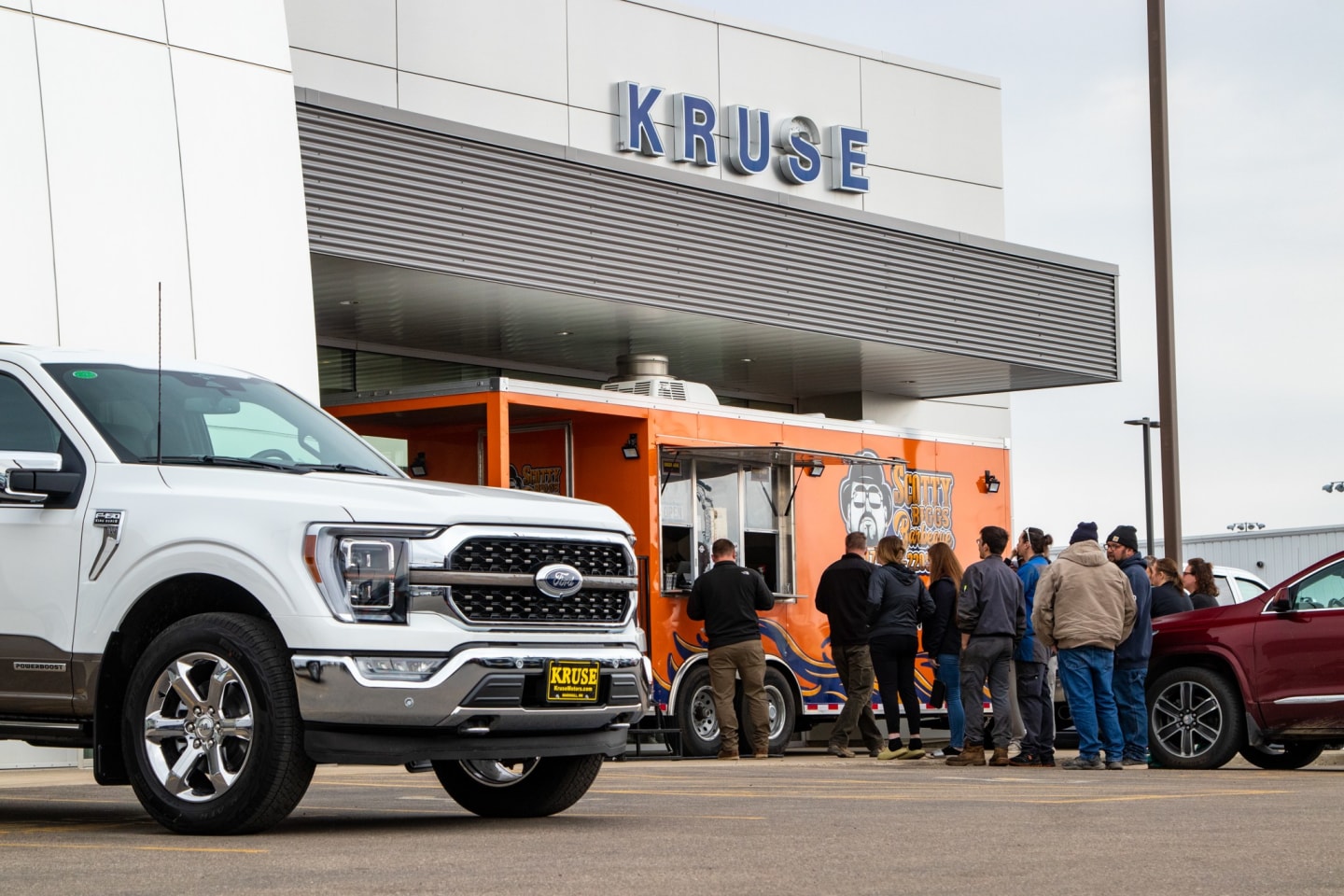 Kruse Motors recently hosted Scotty Bigg's BBQ food truck for a one-of-a-kind culinary experience that left everyone wanting more. The turnout was incredible, with double the amount of food still leading to a sell-out. We want to take a moment to thank everyone who came out to support the event and make it such a huge success.
As a family-owned and operated dealership, we take pride in bringing the community together for events like this. We're always looking for new and exciting ways to connect with our customers and show our appreciation for their support. It's just one small way we like to give back to the people who have made us a part of their lives.
We hope that those who attended the event enjoyed the delicious food and lively atmosphere as much as we did. Keep an eye out for future events hosted by Kruse Motors, as we're always looking for ways to bring people together and make lasting memories. And if you missed out on the Scotty Biggs BBQ food truck, be sure to check them out at their next location for a taste of their award-winning barbecue.