Marshall Car Dealers Team Up to Raise Money for Stuff the Bus Program
Jun 29, 2022 - 1 minute read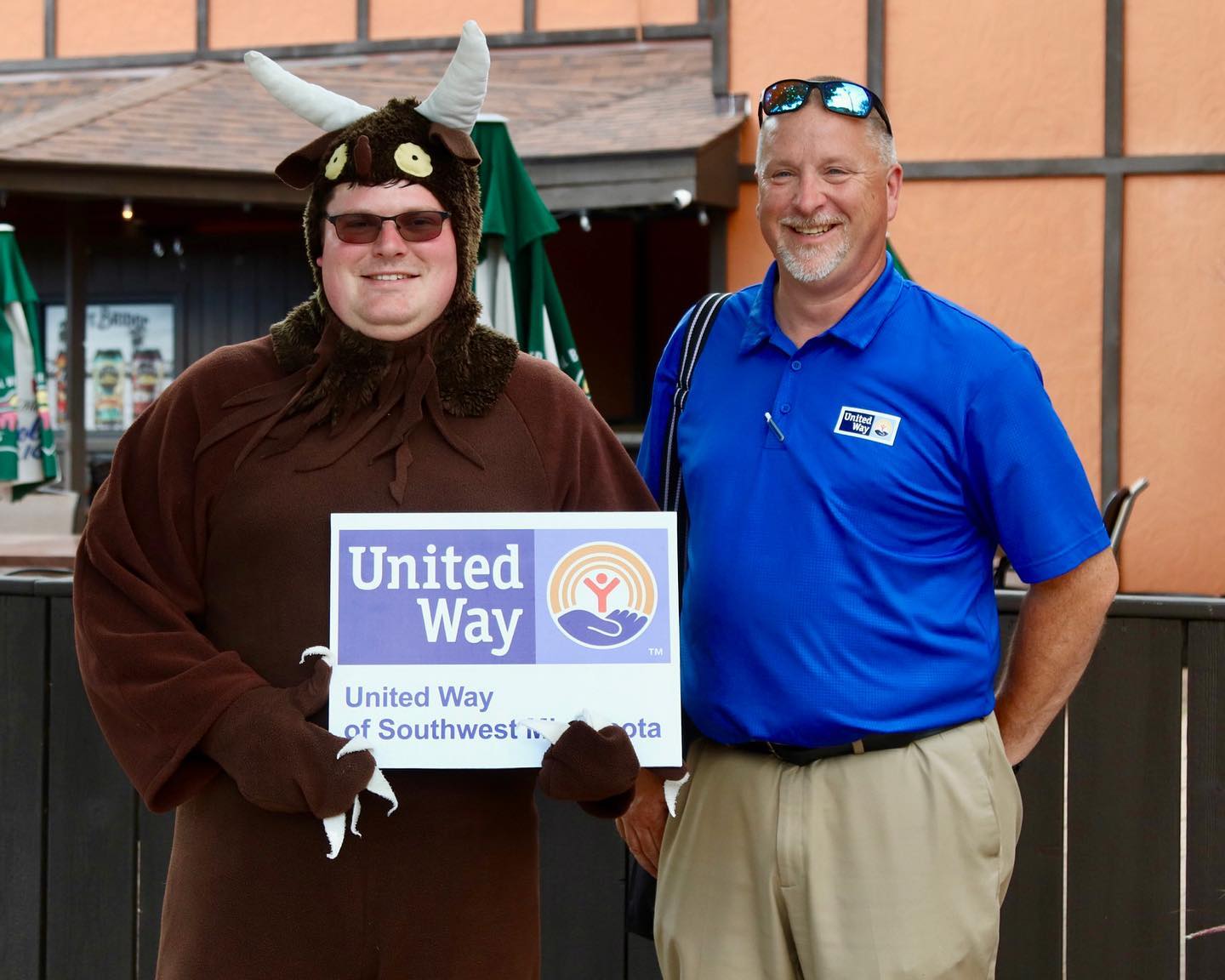 The Stuff the Bus school supply drive is coordinated by United Way of Southwest Minnesota and includes the distribution of school supplies to the public, private and charter schools throughout our service area that have applied for them.  The purpose of this initiative is to provide K-12 students with the basic school supplies needed to learn and be successful, thereby allowing them (and their parents) to focus on their academic goals.
Kruse Motors and Lockwood Motors of Marshall teamed up to raise money for this great program, holding a competitive fundraiser throughout the month of June. The two dealers in addition to other local businesses raised over $2,600 for Stuff the Bus!
Our own Maxx Louwagie took the walk down East College Drive in a Gruffalo costume, alongside Lockwood's Al Castor. The Marshall area community followed the walk down to the Wooden Nickel for food specials and prize giveaways.
On behalf of everyone at Kruse Motors, we would like to sincerely thank all involved for the great support surrounding this event. This was an exciting opportunity to help our local schools and team up with another local dealer. If you missed out on this event, your support is still appreciated! Head over United Way's website to see how you can help out!
The following schools will receive support from this program: Clarkfield • Dawson-Boyd • Echo Charter • Fulda • Hendricks • Holy Redeemer • Lake Benton • Lakeview • Lincoln Elementary • Lynd • Marshall • Milroy • Minneota • Murray County Central • Russel-Tyler-Ruthton • Samuel Lutheran • St. Edward's • St. Mary's • St. Peter's • Tracy Area • True Light • Westbrook-Walnut Grove • Yellow Medicine East