Lincoln releases the 2024 Nautilus
Apr 18, 2023 - 2 minute read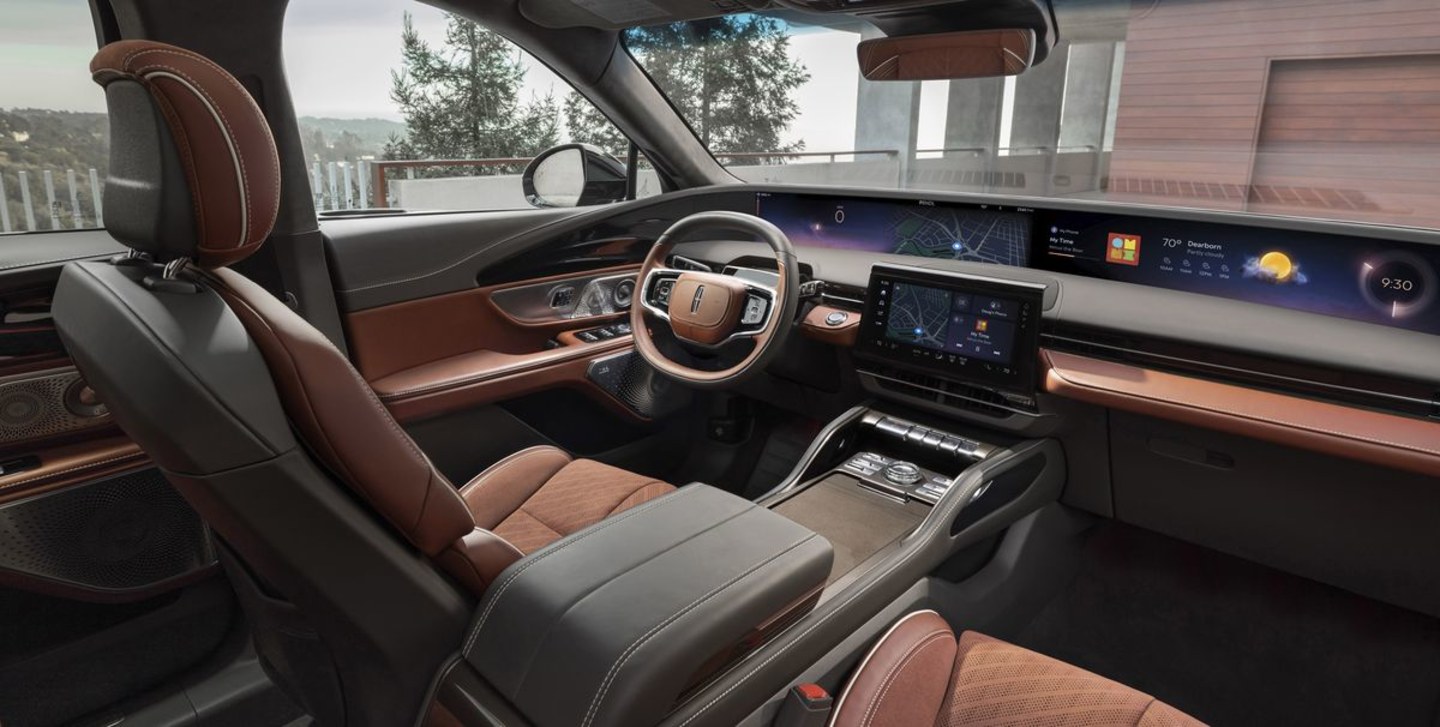 Kruse Motors is thrilled to announce the arrival of the 2024 Lincoln Nautilus, a luxurious and stylish SUV that's sure to turn heads on the road. The new Nautilus boasts a fresh redesign, with a host of impressive features that make it stand out from the crowd.
The first thing you'll notice about the 2024 Lincoln Nautilus is its striking exterior. The new model features a bold and modern design, with sleek lines and a refined profile that exudes sophistication and elegance. The Nautilus also boasts an updated front grille and new LED headlights, which give it a distinctive and powerful look.
Inside the cabin, the Lincoln Nautilus is just as impressive. The new model features a spacious and luxurious interior, with seating for up to five passengers. The cabin is crafted from premium materials, with soft-touch surfaces and sophisticated details that create an inviting and comfortable atmosphere. The Nautilus also offers a host of features designed to enhance your driving experience, including a 13.2-inch touchscreen infotainment system, wireless smartphone charging, and a 12-speaker Revel audio system.
Under the hood, the 2024 Lincoln Nautilus offers two engine options. The standard engine is a 2.0-liter turbocharged four-cylinder that delivers 250 horsepower and 280 lb-ft of torque. For those who demand even more power, the Nautilus also offers an available 2.7-liter twin-turbocharged V6 engine that delivers 335 horsepower and 380 lb-ft of torque.
In addition to its impressive performance and luxury features, the 2024 Lincoln Nautilus also offers a host of advanced safety technologies. These include automatic emergency braking, lane departure warning, and adaptive cruise control, among others. With these features, you can rest assured that you and your passengers are always protected on the road.
At Kruse Motors, we're excited to share the latest updates about the 2024 Lincoln Nautilus. This SUV has undergone a complete redesign, featuring a bold new exterior and a host of premium features that are sure to impress. With a luxurious interior and advanced technology, the Lincoln Nautilus is designed to deliver an exceptional driving experience. From the sleek lines of the exterior to the comfortable and spacious cabin, every detail has been carefully crafted to provide drivers with the perfect balance of style and performance. We can't wait to see the 2024 Lincoln Nautilus in person and invite you to join us in our anticipation. Stay tuned for more updates on this exciting release!