Kruse Customer Wins $10,000 Grand Prize During the Spring Sales Event
Apr 22, 2023 - 1 minute read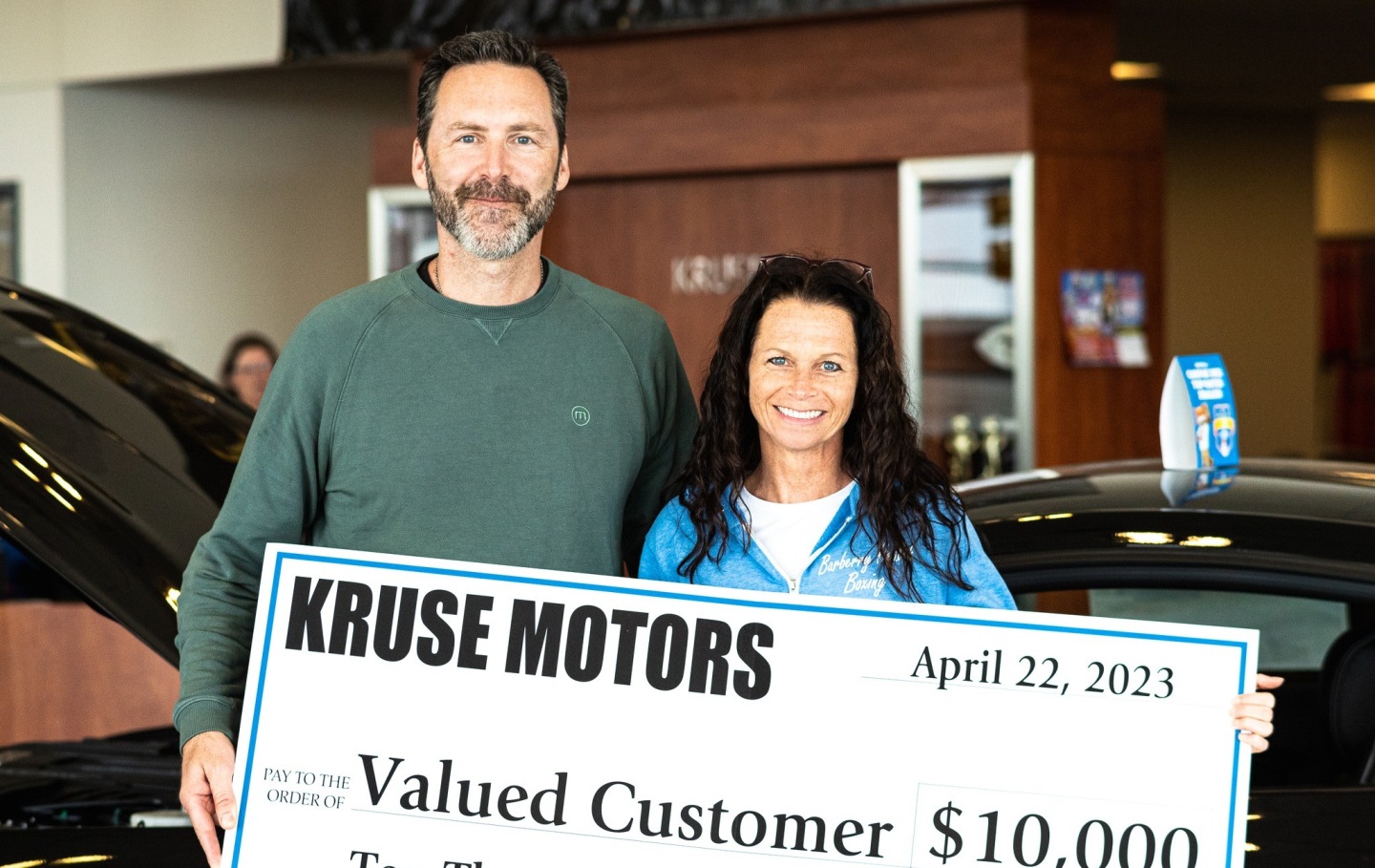 We're thrilled to announce that one of our customers won the $10,000 grand prize during our recent spring sales event at Kruse Motors. It was a huge success, and we're proud to say that many of our customers took advantage of our incredible sales and special offers.
During the event, we took in a bunch of great vehicles on trade, and we're excited to let you know that they're now on our lot and available for purchase. We have a wide selection of new and used vehicles from top brands like Ford, Lincoln, Buick, and GMC, so whether you're in the market for a brand-new car or a reliable used vehicle, we have something for everyone.
At Kruse Motors, we're committed to providing our customers with the best possible experience, and that starts with offering a wide selection of high-quality vehicles at affordable prices. Our knowledgeable sales team is here to help you find the perfect vehicle for your needs and budget, and we're always happy to answer any questions you may have.
We're also proud to offer exceptional customer service and support, from financing and trade-ins to regular maintenance and repairs. We know that buying a car is a big investment, and we want to make sure that you feel confident and supported every step of the way.
Congratulations again to our grand prize winner, and thank you to all of our customers who joined us for our spring sales event. We're looking forward to seeing you again soon and helping you find the perfect vehicle for your needs, whether it's one of the great trade-ins we received during the event or a brand-new car from one of our top brands.