2023 Buicks for Sale in Marshall, MN - On the Ground NOW!
Apr 24, 2023 - 3 minute read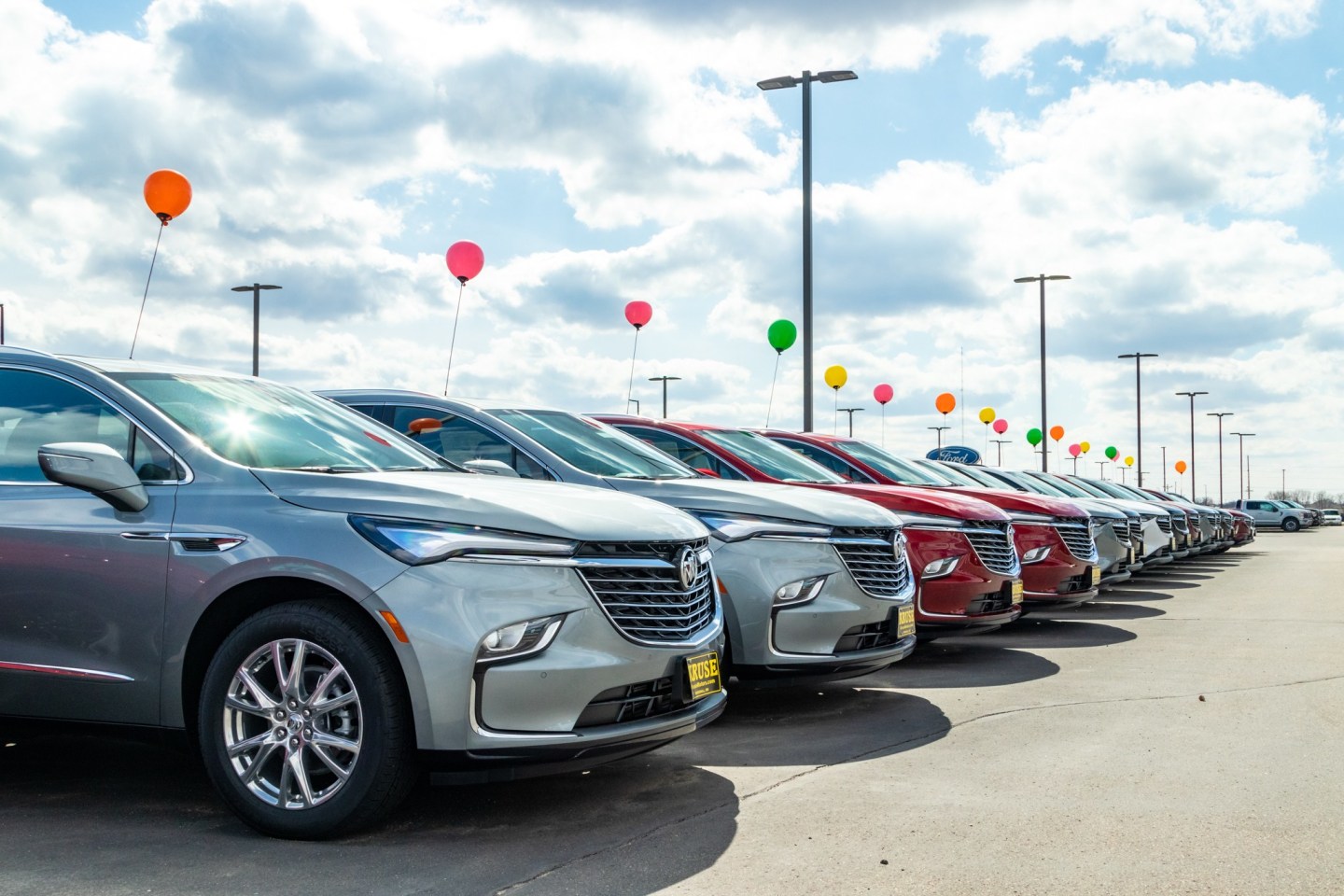 On the hunt for the hottest 2023 Buick models for sale in Marshall, MN? Look no further than Kruse Motors, your premier destination for the latest and greatest Buick vehicles on the market.
Buick Inventory on the Lot in Marshall, MN
Our extensive inventory includes the sporty and efficient Buick Encore GX, the luxurious and spacious Buick Enclave, and the sleek and modern Buick Envision. With so many fantastic options to choose from, we're confident that we have the perfect Buick to suit your unique needs and lifestyle.
At Kruse Motors, we take pride in our commitment to providing our customers with an exceptional car-buying experience. Our team of knowledgeable sales professionals is dedicated to helping you find the perfect vehicle at a price that fits your budget, and we offer a variety of financing options to make your purchase as stress-free as possible.
We also offer a Free Oil for Life program, which means that we cover the cost of oil for the entire lifespan of your vehicle when you stop at our store for an oil change. Plus, we took a bunch of great vehicles in on trade during our recent sales event, so we have a wide selection of high-quality used cars available for purchase as well.
Choosing the Right Buick for You
If you're in the market for a new car, you've probably heard of the Buick brand. Known for their stylish designs, luxurious features, and reliable performance, Buick vehicles are a popular choice for drivers of all ages and backgrounds. But with so many great options to choose from, how do you know which Buick is right for you? In this blog post, we'll break down the 2023 Buick lineup and highlight some of the key features of each model to help you make an informed decision.
First up is the Buick Encore GX, a compact SUV that packs a big punch. With seating for up to five passengers and an impressive 1.3L turbo engine, the Encore GX is perfect for drivers who want a versatile and efficient vehicle that's easy to maneuver in tight spaces. This model also comes with advanced safety features like Automatic Emergency Braking and Lane Keep Assist to help you stay safe on the road.
Next is the Buick Envision, a midsize SUV that offers a spacious and comfortable interior along with a powerful 2.0L turbo engine. With its sleek design and premium features like a hands-free power liftgate and a panoramic moonroof, the Envision is perfect for drivers who want a luxurious and stylish ride.
For drivers who need even more space, there's the Buick Enclave. This full-size SUV has room for up to seven passengers and comes with a standard 3.6L V6 engine that delivers plenty of power. The Enclave also comes with features like a rearview camera, rear parking sensors, and a 10.2-inch touchscreen infotainment system to keep you connected and entertained on the go.
No matter which Buick you choose, you can rest assured that you're getting a high-quality vehicle that's packed with features and designed to last. So why wait? Visit us at Kruse Motors in Marshall, MN, and test drive a 2023 Buick today! Our exceptional customer service, unbeatable pricing, and top-quality vehicles make us the go-to destination for car shoppers in the Marshall area. Don't miss out – visit us today at Kruse Buick GMC!