Meet Team 507 Racing
Jul 06, 2022 - 3 minute read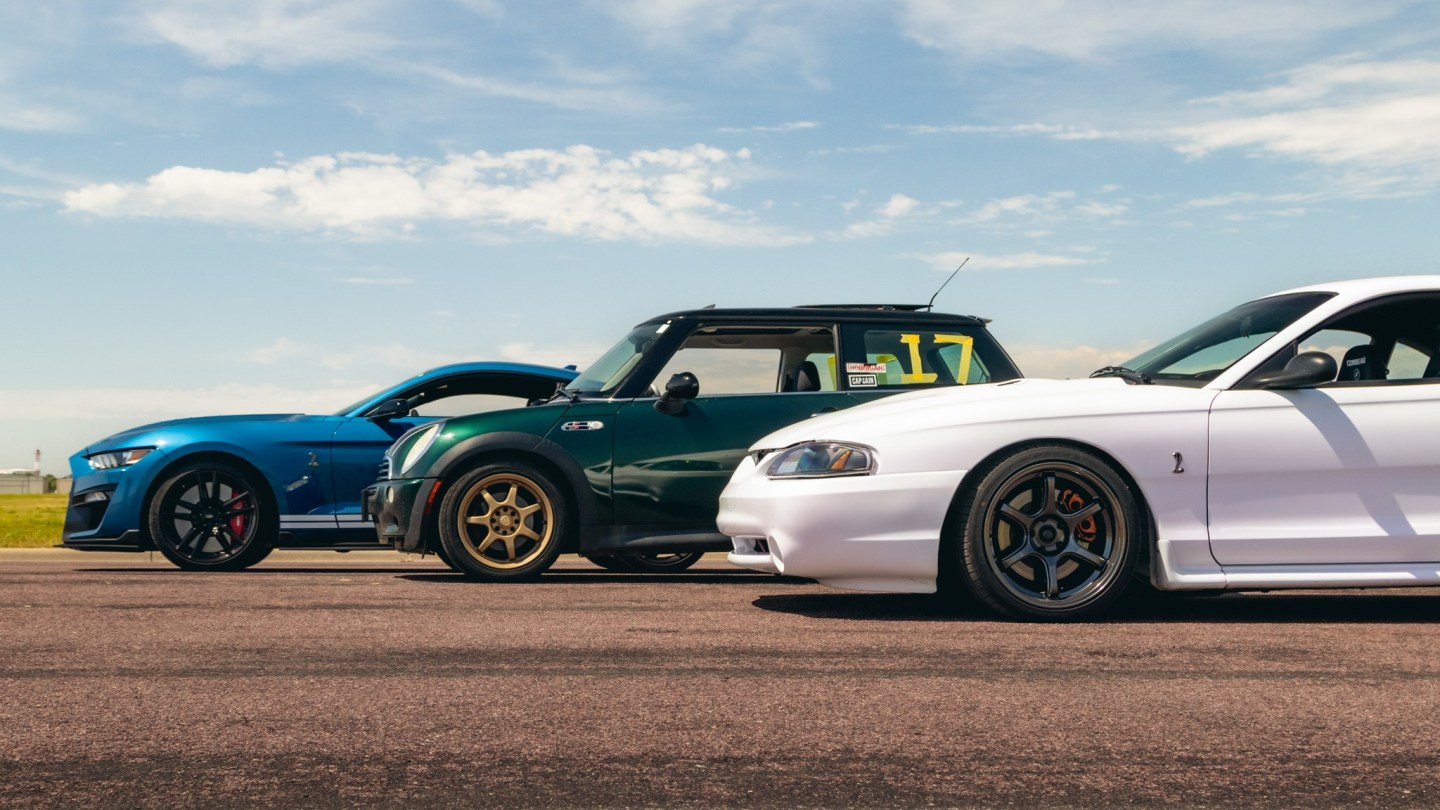 Image Courtesy of Andrew Miller Photography
Three Kruse employees - Mike Vaniperen (Kruse Buick GMC), Gannon Engels (Kruse Buick GMC), and Carter Iverson (Kruse Ford Lincoln) - have set out to Winona, Minnesota for monthly Autocross competitions this summer. They have a goal of bringing this car culture to Southwest Minnesota because enthusiasts in this area have to travel quite far for motorsport events. While there are local car shows, access to this type of racing event is not yet accessible here. "My goal with starting this is to bring together local people that are enthusiasts as well as bringing a younger generation into the sport. I am currently working with the SCCA (Sports Car Club of America) to host sanctioned events in the area. Our next step will be finding a large enough location to safely host an autocross event," Mike said.
What is autocross? "Solo®" is the brand name for SCCA® Autocross and on paper it seems very simple – use traffic cones to make a mini-roadcourse in a parking lot or airport and see who can get the lowest time without hitting any cones or going off course. Competitors range from the casual participant who may use the same car that they drive daily to work to the hard-core driver who has a dedicated competition car, special tires, and uses lots of vacation days to squeak out every last fraction of a second. In between the extremes, there are levels and classes for different degrees of car modification. Whatever your level or car – there is a place for you in SCCA Solo (Source: Sports Car Club of America). If you're interested in checking out this exciting sport, visit the SCCA's page on how to get started and join Team 507 Racing! Now, let's learn more about the inaugural team and their setups!
Hear from Mike Vaniperen who drives a 2021 Ford Mustang Shelby GT500:
"Owning a Shelby has always been my dream they've always just been a little way out of my reach until now. The purchase of my GT500 was unplanned as the car was ordered for another customer. They passed at the time, and I decided now might be my only time to have an opportunity to purchase the car. I will have owned it for 1 year in September, I'm a big believer in using your cars and not just looking at them so within the first 1000 miles it was at the racetrack. That's what it was built for. A unique highlight is I have kept all the original documentation and paperwork for the car. While I was at the GT500 Track Attack event in Charlotte, NC, Carrol Shelby's grandson Aaron was in my class and I was lucky enough to have him and his son Pierce sign the original MSO for my car. So, I have the signatures from the decedents of the great Carrol Shelby forever attached to this car."
Gannon Engels is behind the wheel of a 2006 Mini Cooper S:
"It was my First Car I bought outside of High School. I wanted a Fast, Fun, Efficient and Practical Vehicle for Commuting to Marshall for Work. So I found a Mini Cooper S Fit the Shoe. It was once a Rust Free Low Mileage Super Clean Machine, But after Daily Driving it 4 years and 3 Winters. I sadly has developed a lot of Cancer. So My Vision for the Vehicle now is to Strip it down on the inside and build it up to be a purpose Street/Track Car. Since it will never be a Mint Showroom New Car ever again."
When asking Carter Iverson about his 1998 Ford Mustang Shelby Cobra, here's what he had to say:
"My Dad and I drove 6 hours one way to pick the vehicle up in Iowa after a long work day at Kruse Motors. My car was stock as a rock when I bought it. Lowered it to the ground, stiff suspension, wheels and rims, full interior, etc. For me, this car is going to be a full-fledged track car, eventually, purposely built for drifting. Comfort is of little concern to me with this one."
Stay up to date on the latest by checking out Team 507 Racing on Facebook!